If you're looking for a series that explores witches and magic, features LGBTQ+ characters, and follows a unique artistic style inspired by Hieronymus Bosch, Dana Terrace's The Owl House is where it's at. The show focuses on a teenage Latinx girl named Luz Noceda who is sent away to summer camp after failing a book report. While waiting for the bus, Luz's favorite book, The Good Witch Azura, is stolen from her by a mysterious owl. Upon chasing the owl, Luz is led into a decrepit house in the woods and then into a portal where she meets the witch, Eda the Owl Lady.
Eda reveals that Luz has been transported to the "Boiling Isles" where all mythical creatures and magic exist, occasionally leaking into the human world. In an interview with Gizmodo, creator Dana Terrace says that Owl House was inspired by her and her friends' teenage experiences, particularly when they were looking for magical portals to avoid doing homework. Luz Noceda is based on Terrance's real-life roommate, Luz, who insisted the character be Dominican.
According to an article by Out, Disney's The Owl House has been presented the Peabody award for "building a wildly inventive other-world that makes room for everyone and [gives] queer kids a welcome template alongside which to explore their own budding creative energies." The show truly paves a new path for future works by Disney, touching on adventures and subjects the company has never dared to delve into.
The production team behind The Owl House Includes the real-life Luz as a story writer and consultant, and the creator of Gravity Falls and Dana Terrace's long-term partner, Alex Hirsh. So without further delay, here are three reasons you should be watching the mysterious horror kid's series The Owl House.
The Show Celebrates Diversity Disney Hasn't Yet Fully Explored
On a Twitter post, Dana Terrace explains that she was "told by certain Disney leadership that [she] could not represent any form of bi or gay relationship on the channel." The company has always had issues with censorship and continues to have battles over content in 2022. However, Terrace was eventually supported by new Disney leadership and was able to push through with her cast of diverse and queer characters.
Related: Why She-Ra and the Princesses of Power Is Not the Average Kids Show
In her interview with Animation Scoop, Terrace admits that she thought her idea might be "too edgy" for Disney and was surprised when they allowed her to do more than she thought they would. Luz Noceda is officially Disney's first bisexual protagonist, and her sexuality and her relationship with her girlfriend, Amity, is explored in the show. The Owl House also includes Disney's first non-binary, transmasculine character, Raine Whispers, and Lillith Hawthorne, a confirmed asexual character. An article by NBC News states that "this is not Disney's first time including an openly LGBTQ character in a cast; however, up until this point, they have been represented in minor or non-recurring characters."
The Owl House received praise for its range of ethnicity, too, and representation of an American-Hispanic family. Voice actress Sarah-Nicole Robles, the voice of Luz, tells Gizmodo that the representation in the show is a "relief" and that it's nice to see Luz as a "real American human" with a background.
The Show's Unique Art Style
The Owl House Combines dark, horrifying landscapes and adorable, wide-eyed characters. There are clear similarities between this style and the 16th-century paintings by Hieronymus Bosch. Side-by-side, Terrace and Bosch both include surreal, busy elements in their artwork that achieve an unsettling, almost horrifying look. In the same interview with Animation Scoop, Dana Terrace says that "art and expression can't and shouldn't be hindered and [The Owl House] tries to explore this through magic." The show's art contributions to the edgy style Terrance was going for and manages to draw the attention of both adults and kids, like Gravity Falls before it.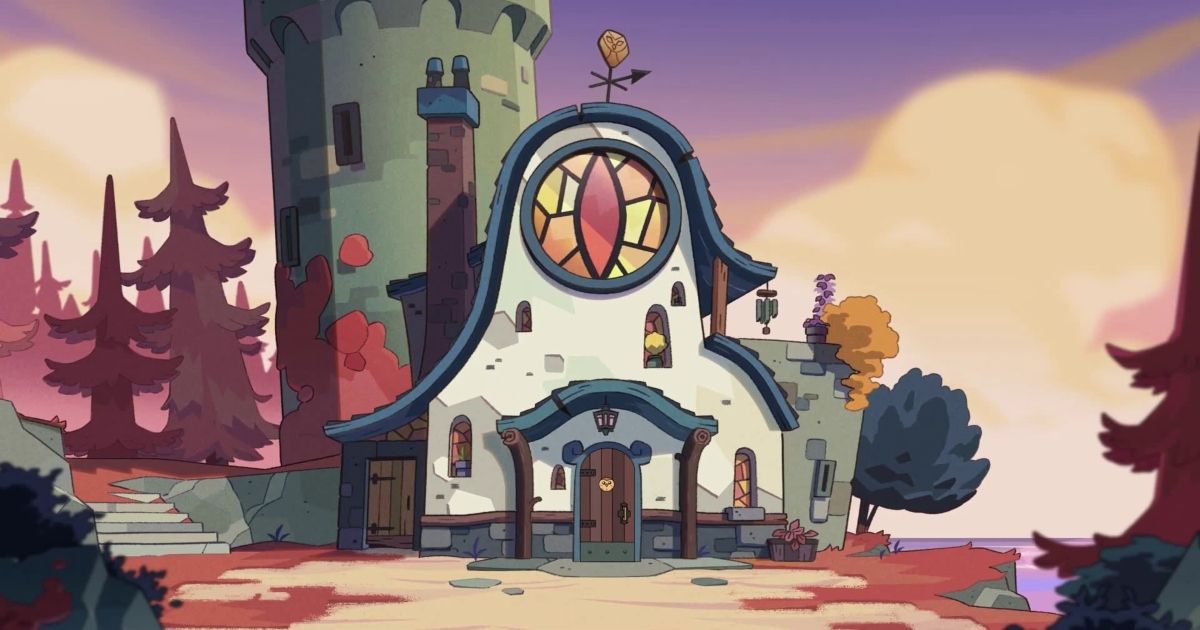 Also like Hirsh's Gravity Falls, The Owl House contains many hidden codes and prophecies to solve. The creators have concealed mysterious codes within the episode titles and throughout each season's episodes. In Season One, the first letter of each episode title spells out the phrase "A Witch Loses A True Way." Every episode also features a code woven into the background which combined spells out a longer message: "Two Witches Torn Apart Now Alone Two Hearts Of Stone A Curse Of Feathers And Mud A Betrayal Of Blood." The same form of coding is found in the second season, using the first letter of every title and codes in the background. The show also includes well-prepared glyphs which can be matched up with alchemical symbols with some effort.
Related: Pixar: How the Animation Studio Has Changed Over Time
Another exciting detail is Terrace's references to other beloved shows and personalities. There are uncanny similarities between Gravity Falls' Bill Cipher and the portal eye in The Owl Houseas well as hints to Ricardio from Adventure Timethe knight from Hollow Knightand the angel from Neon Genesis Evangelion. In addition, there are fan theories regarding crossovers and suspicion that some of these stories take place in the same universe.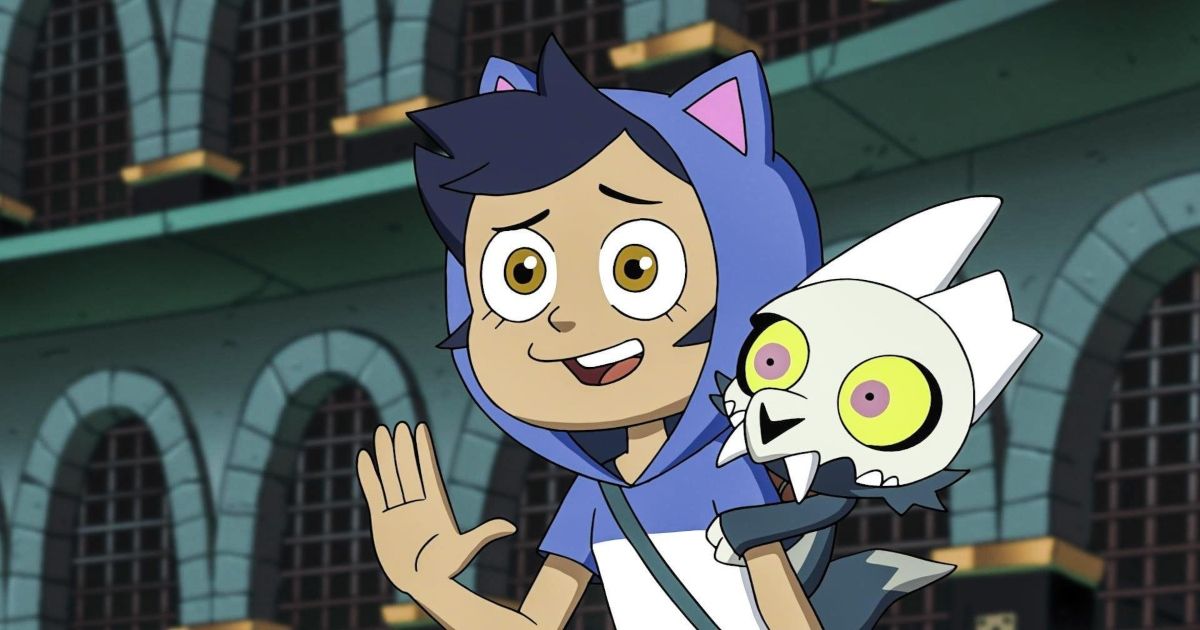 Despite the success of The Owl House Since its release in 2020, in fall 2021, Dana Terrace announced the show's cancellation. On her Reddit post, she reveals that the show will cease not due to ratings, budget, or LGBTQ, but because "there are a few business people who represent what fits into the Disney brand, and one day one of those guys decided TOH didn't fit that 'brand.'" Although the show is wrapping up, The Owl House still has a third season (composed of three 44-minute specials) in the works and is well worth checking out for fans of comedy, animation, horror, and anything in between.
These Are Some of the Best Animated Shows For Adults
Read Next
About The Author