Like most players, Scott Stewart's introduction to poker had modest beginnings, and like most players you read about during the World Poker Tour (WPT)he has since built a robust life for himself in the game.
The Lakewood, California native is a regular in cardrooms up and down the Pacific Coast, but he has also found plenty of success throughout the rest of the country. According to Hendon Mob, Stewart has earned $2,690,625 in his career, which includes six WSOP Circuit rings, numerous final tables, and a run to 13th in the 2017 WSOP Main Event. He sat down with PokerNews during the WPT's Legends of Poker Main Event at Bicycle Hotel and Casino to talk about his life in the game.
The Long Road to Success
Stewart started out playing with friends in a garage and the challenge quickly led him online, where he found early success in sit-and-go poker.
"I picked it up around 17 when I got an account on one of the sites back in the day. I started playing $5 sit-and-go games, and before long I started making a little money, and when you're that young $50 is cool. I started slowly moving up in stakes."
While Stewart was climbing stakes in the online cardrooms, he was also juggling life as a normal teenager.
"I had a job at a grocery store and I quit that as soon as Summer hit after Senior year. I grew up here in Lakewood, California and my parents had a pool at that time so it was about being 18, having a pool, living the dream, and playing sit-and-go games on my computer."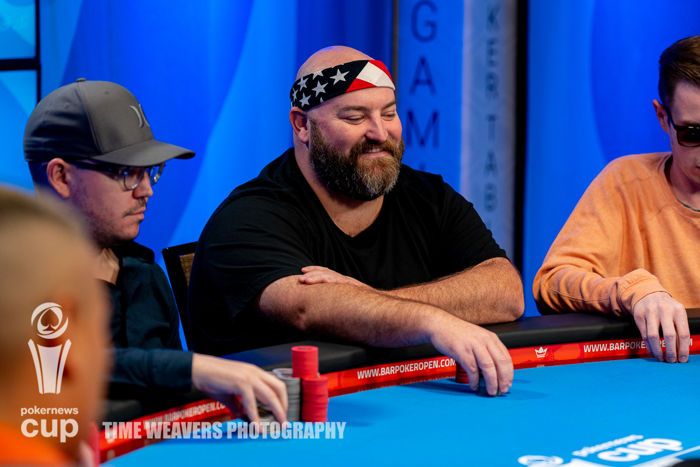 Stewart continued to play online and his success allowed him to maintain the carefree life of a young man in his early 20s, but it all came to a halt on Black Friday. He moved to Costa Rica to continue playing online with no options to play in the United States. It was a decision that did not yield much success, for reasons Stewart describes as a lack of seriousness and "being in Costa Rica."
I'm more of a fun-loving guy. I just want to have fun. I'm definitely more nonchalant, but you have to take it somewhat seriously because if you don't learn you will get left in the dust. That's just how it goes.
"I came back and sold cars for a bit in Orange County. I want to say my passion has always been poker, and I knew i was going to find my way back to it, but after Costa Rica I had no money. Black Friday hurt more people than it helped, obviously."
Stewart continued to play poker with friends at low stakes, and his ambition and passion for poker remained, even if his opportunities to play were rare.
"I always played a little, but then I moved jobs and I was unhappy. I quit and went down to San Diego where they had a WSOP Circuit, and I won a tournament for around $30,000. That's when I just started playing poker full time."
The X-Factor
Stewart never looked back after his first win, and to this date he has amassed over $2.5 million in tournament winnings. A lot of his success can be attributed to consistency, intuition, and a strong background in math. However, Stewart's real x-factor is his attitude.
"I'm more of a fun-loving guy. I just want to have fun. I'm definitely more nonchalant, but you have to take it somewhat seriously because if you don't learn you will get left in the dust. That's just how it goes."
Stewart is one of the more talkative players around the table at any given stop, and his sociable approach to the game gives him more opportunities to gather the information that will help him make informed decisions.
"I've always been into seeking that information, and math has always clicked with me, so put the two together and that's poker."
"I don't study, I've never coached," Stewart says about his approach to learning the game. "I think I have a good core group of people that I talk to that have been coached and are great poker players with smart minds. I can bounce things off of them and it really helps."
Nourished and ready for the WSOP see u Friday vegas… may the sun be hot and the beer be cold… to new beginnings https://t.co/enHpzxhIEi
Getting the Most Out of Poker
Stewart spends a lot of time on the road, but his success allows him to choose his destinations carefully. Traveling the country to play in a wide variety of poker events is a challenge that Stewart enjoys, and his ability to adapt has allowed him to be successful just about everywhere he goes.
"You can go to different parts of the country, places like Colorado and Florida, or somewhere in the South, and everyone plays different, and there seems to be the same style in that specific area. You have to adjust your style to exploit that type of play.
"I live in Long Beach so I'm going to play anything that they have at the Bike or Commerce. Over the years I've found the places that I really like. Thunder Valley in Northern California has been great to me. I enjoy anything in Tahoe, that's a great place. I love Jacksonville. I really like the room and I've had success there."
Stewart has a lot of reasons to love Florida. During a stretch in 2021, he cashed three times at the WPT Lucky Hearts Poker Open in Hollywood, which included a deep run in the Main Event. Not long after wrapping up there, Stewart took the trip up to Jacksonville to win the Main Event at bestbet's Winter Open. He has also cashed in two of Jacksonville's WPT Bounty Scramble Main Events.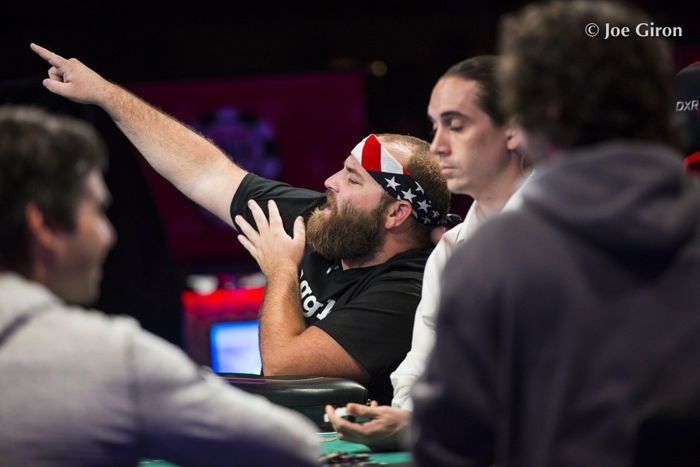 What Lies Ahead
Despite all of his accomplishments, Stewart mostly wants to make money so that he can do all of the things he wants to do. He laments about his near misses and those scores that could've set him up for life, like his run to 13th place at the 2017 WSOP Main Event or his 17th place finish at the 2019 PSPC, but he doesn't dwell on them. Stewart doesn't necessarily want to be extremely wealthy, but he does want enough money to allow him to do the things he loves the most.
"I've been thinking about goals lately, because the older you get the more you have to think about, as far as building for retirement or what you might want to do after poker. I still don't know what I'm going to do. I think I'm going to travel and be out in the world until it's time to settle down and get something more stable.
I'm always going to play. I love the game and I'm never going to lose that. But the older you get, the more you start planning for how it's all going to pan out."
Whatever Stewart decides to do, it will be driven by his knack for finding ways to get the most out of life.
"I just like to have fun. I like to get out there and see what the world had to offer and make the best of any situation. Whatever im going to do I'm going to make the most of it."
Be sure to check out more from PokerNews all week long at WPT Legends of Poker at the Bicycle Hotel and Casino.
– Feature photo courtesy of Joe Giron/WPT
Las Vegas-based PokerNews Live Reporting Executive, originally from Chicago, IL