Productions of "Jersey Boys" and "To Kill a Mockingbird" both play this week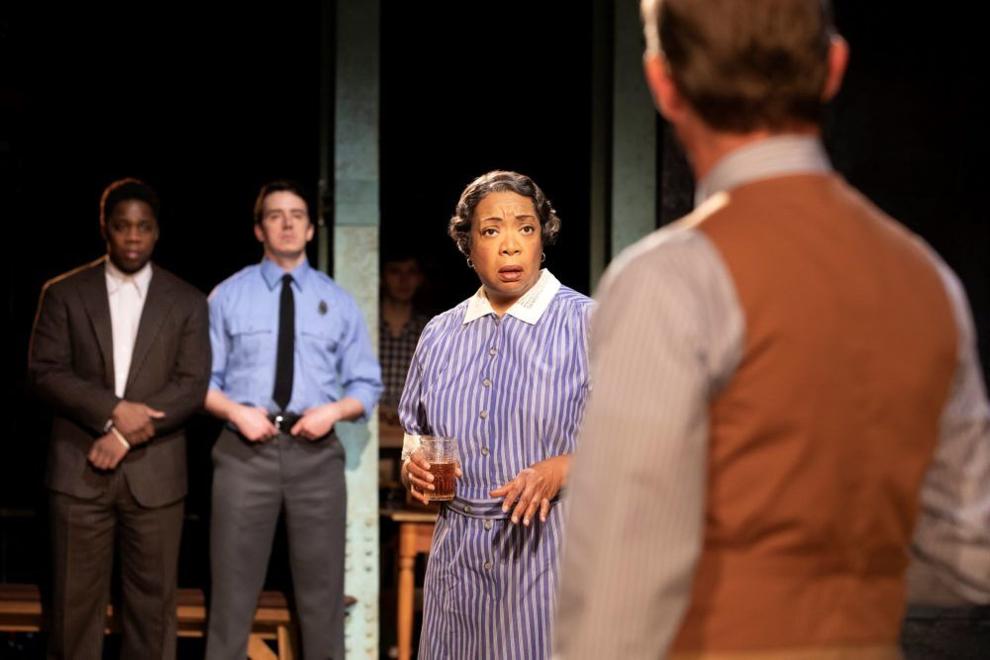 Theater lovers are going to want to get to the Kennedy Center soon because the venue is staging the national tours of two Tony-winning shows.
The musical, "Jersey Boys," will be playing until June 26. Written by Marshall Brickman and Rick Elice, and directed by two-time Tony Award winner Des McAnuff, the musical presents the behind-the-music story of Frankie Valli and The Four Seasons.
These four unknowns from Jersey quickly rose to fame and the radio just couldn't get enough of their hits, which includes "Sherry," "Big Girls Don't Cry," "Oh What A Night," "Walk Like A Man, "Can't Take My Eyes Off You," "Beggin'" and "Working My Way Back To You."
But while their harmonies were perfect on stage, off stage it was a very different story.
The cast of "Jersey Boys" includes Eric Chambliss as Bob Gaudio, Matt Faucher as Nick Massi, Devon Goffman as Tommy DeVito, and Jon Hacker as Frankie Valli.
Goffman started with the show in 2011 and has been involved with various tours over the last decade plus—returning because of his love for the music.
"What's really cool about 'Jersey Boys' is that it's really the first, great, Behind the Musical story musical of a history of a band," he said. "The writers did a great job of actually letting you into their lives in a truthful way—they didn't candy-coat it. You see their interpersonal relationships, their flaws with money and each other, and how the music got them off the street and saved them."
One of his favorite parts about performing in the production each night is looking out and seeing a sea of ​​audience members from different generations, and always enjoys talking to people after, whether they are teenagers first discovering the music or seniors who listened to this music in their youth.
"Everyone has a favorite song or album, and the show cover them all," Goffman said. "I myself have been listening to this music since I was a kid. There's something just special and authentic about the songs—the harmonies are just amazing. There's just such a nostalgia with this show."
Also playing the Kennedy Center Stage is Aaron Sorkin's critically-praised adaptation of Harper Lee's Pulitzer Prize-winning masterwork, "To Kill a Mockingbird," which collected nine Tony noms in 2019.
Emmy Award-winning actor Richard Thomas plays the role of Atticus Finch in this tour, and leads a stellar cast that includes theater vet Jacqueline Williams, who plays Calpurnia.
"The book and the film have been favorites of mine for most of my life," Williams said. "I was not aware of the other plays of this that existed; so when the Broadway production was being developed, I was very excited. I had never thought there would be a live theater treatment, and Aaron has written a beautiful treatment."
This new interpretation of the iconic American story retells the story of one of literature's most notable figures, Atticus Finch, in a way made even more poignant for today. Told by Atticus' daughter Scout, based on herself, we see a world of pain and inequity through the eyes of youthful innocence.
The play does have some differences from the book and movie, but Williams noted it works so well because the story is so relevant.
"We still have most of the same issues today," she said. "It works because it still speaks to the heart and hopes for the good in people and justice in the world. It still appears to be the wonder of growing up and coming of age. It still speaks to the human spirit. There's a lot of need for this today."
"To Kill a Mockingbird," runs through July 10, and Williams encourages people to come on out.
"A lot of people don't realize that there's a lot of laughter and a lot of joy in this live event," Williams said. "Even if they know the book or seen the film five times, they need to come to this show because Aaron Sorkin has fully honored Harper Lee's work and somehow made it even more relevant today."
.