When Music at the Intersection returns Sept. 10-11, it will feature overlapping sets on multiple stages across Grand Center. But that doesn't mean you can't catch all your favorite acts.
With a bit of thoughtful planning, music fans can navigate the schedule like a pro. The festival will bring more than 50 national and St. Louis acts to four outdoor stages.
Among the performers: neo-soul queen Erykah Badu; soulful rocker Gary Clark Jr.; funky jazz darling Hiatus Kaiyote; jazz, hip-hop and soul favorite Robert Glasper with Terrace Martin; noted jazz saxophonist Kamasi Washington; blues legend Buddy Guy; jazz guitarist John Scofield; funk and soul veteran Booker T. Jones; old-school R&B band Rose Royce; Southern rock band JJ Gray & Mofro; and sought-after trumpeter Keyon Harrold.
In planning the lineup, time was allotted between sets to allow attendees to move among the stages to see favorite performers and to experience new artists, says Chris Hansen, executive director of the Kranzberg Arts Foundation, which produces the festival.
"I want people to enjoy a lot of sets and try to experience as much as they can — have a sense of discovery," he says.
Here's how Hansen plans to navigate Music at the Intersection. His insights could help you plan your own experience.
Sept. 10
• Hansen says it's essential for him to catch the early set by st. Boogie Brass Band (12:30-1:20 pm, Washington Avenue Stage). "If you want to understand the foundation and the root of the St. Louis footprint on the American footprint, see where it's been, where it's at and where it's going, and I encourage folks to start their day celebrating with the St. Boogie Brass Band."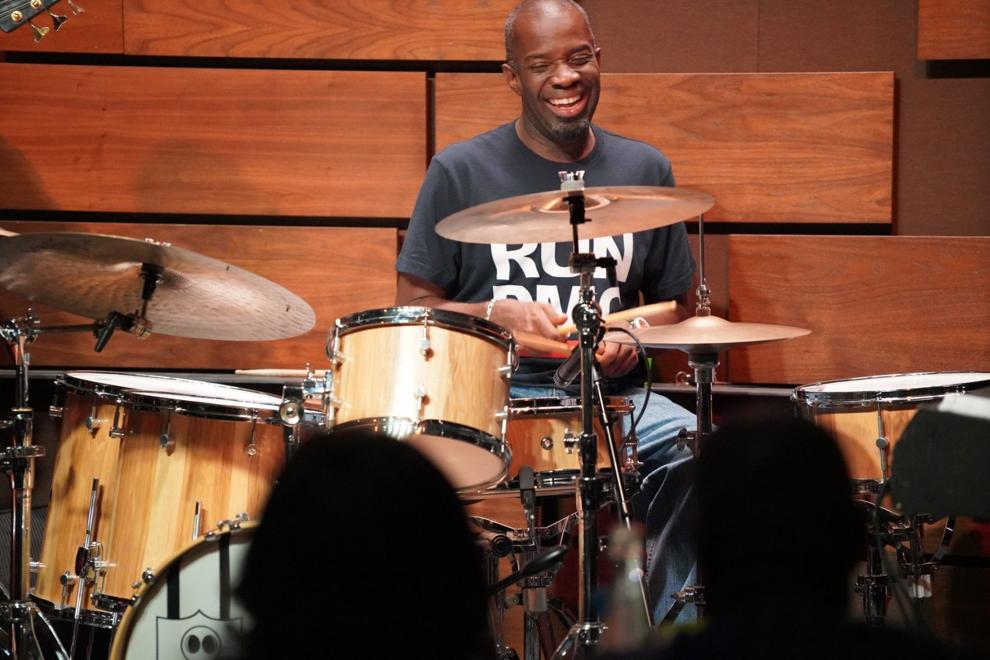 • From there, he will see Jazz St. Louis Celebrating Montez Coleman (1:35-2:25 pm, Big Top Stage), featuring "some of the baddest St. Louis musicians celebrating one of the giants of our scene. It'll be an all-star cast of players playing some of Montez's originals and songs from bands he played with like Roy Hargrove. We're celebrating all the sounds he's known for." East St. Louis drummer Coleman died this year.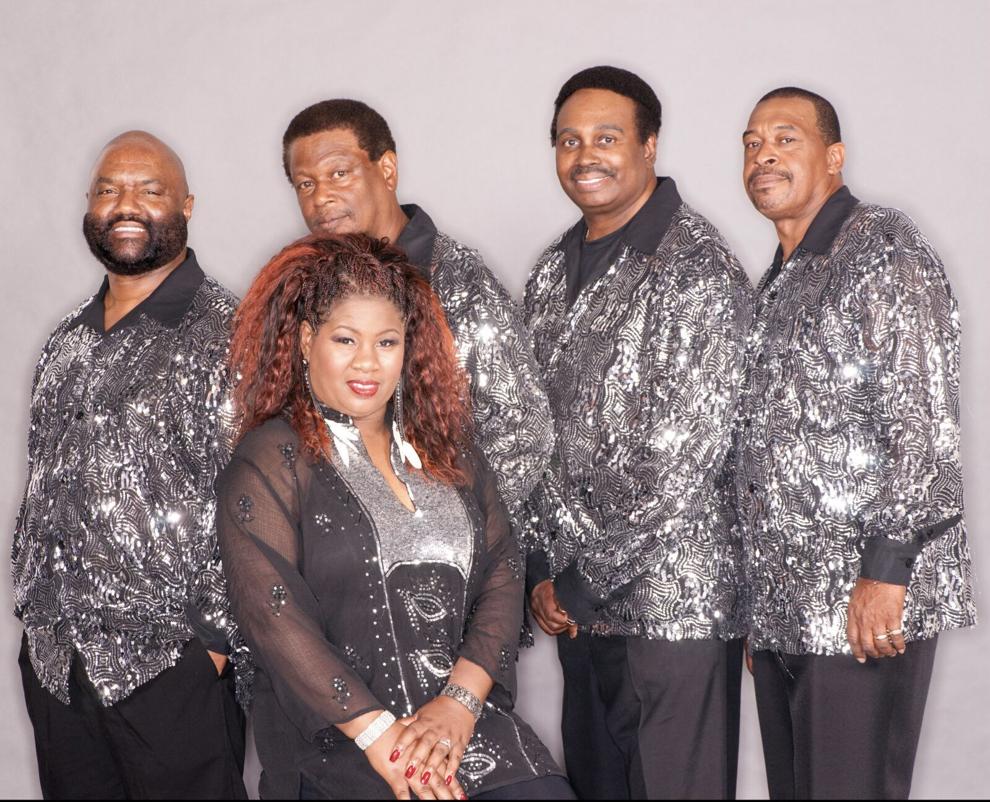 • Next, he'll check out Rose Royce (2:55-3:55 pm, Washington Avenue Stage). "This is where you can come around and celebrate so many great hits by a classic R&B band. They're such a big part of how so many of us were raised by the radio."
• Hansen says BJ the Chicago Kid (3:30-4:15 pm, Field Stage) shows the evolution of R&B and its fusion with soul and funk, while Hiatus Kaiyote (5:50-7:05 pm, Washington Avenue stage) represents a different fusion of world music, R&B and electronica.
• Keyon Harrold featuring Black Milk, Chris "Daddy" Dave, Alex Isley and others (6:15-7:15 pm, Field Stage) is a must-see for Hansen, as the set "tells us the story of the birth of jazz and hip-hop."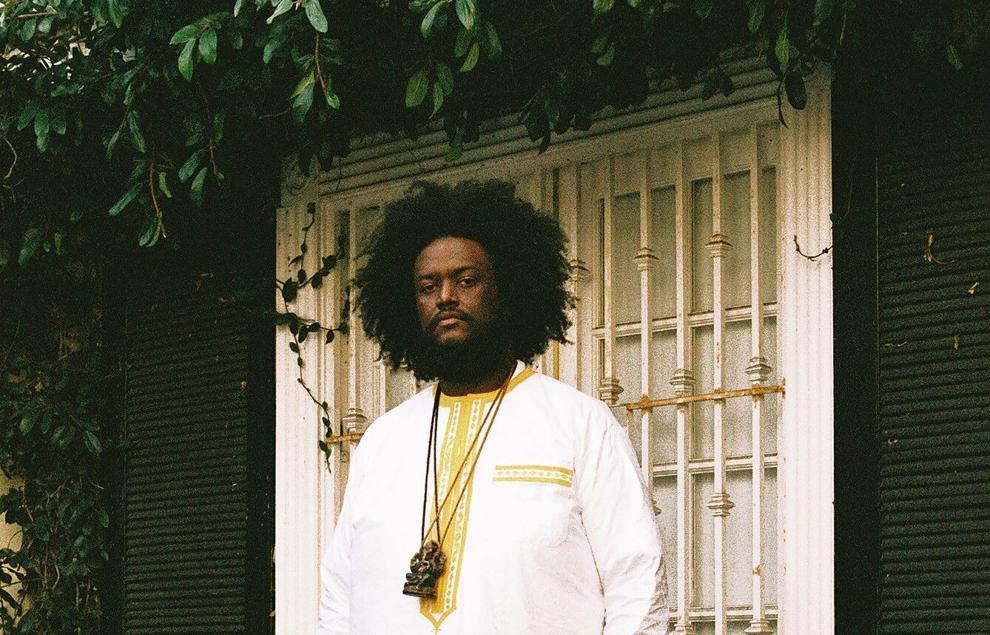 • Hansen is torn between Kamasi Washington (8:05-9:20 pm, Big Top Stage) and headliner Erykah Badu (8:45-10 pm, Washington Avenue Stage). The sets overlap, but the timing will allow him to catch big chunks of both.
For St. Louisans who love jazz, hip-hop and soul, you gotta see Kamasi for a bit and really get where the future of jazz is going," Hansen says. "Erykah Badu is the foundation of what the neo-soul sound is, and St . Louis has always been a part of that sound since the '90s with the Soul Tyde, Blvck Spvde, Lamar Harris. The neo-soul sound is embedded in St. Louis. Louis music, and we all know Louis loves its Badu."
Sept. 11
• Hanson will start the second day with the Soulard Blues Band (11:45 am-12:35 pm, Big Top Stage), which he says is one of the most important blues bands in St. Louis. He'll continue with the blues to see how far the genre has come with Southern Avenue (12:40-1:40 pm, Washington Avenue Stage).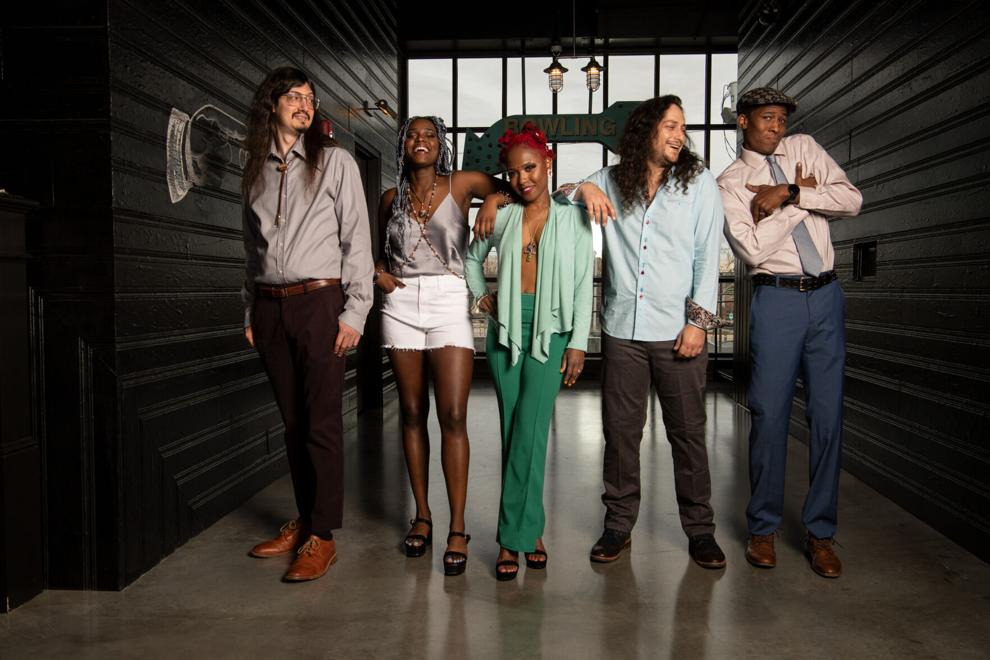 • He then switches it up for some rock 'n' roll with splashes of funk and jazz with the Motet (2:05-4:15 pm, Washington Avenue Stage).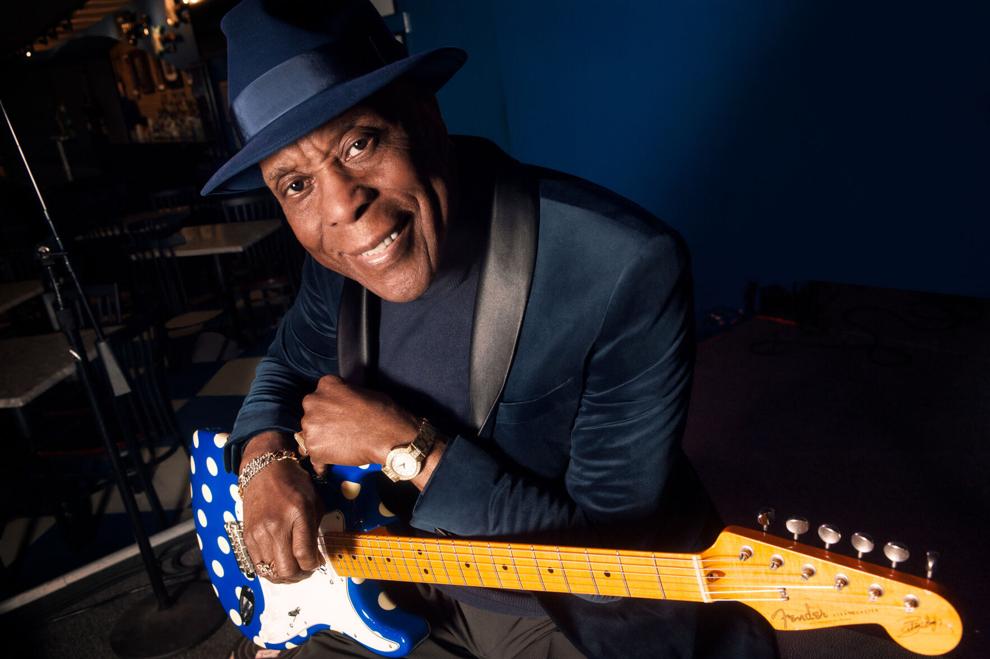 • Next is what looks like his biggest conflict of the day: Booker T. Jones (3:20-4:20 pm, Field Stage) and Buddy Guy (3:45-4:45 pm, Washington Avenue Stage). But again, the overlapping times will allow him to see some of both. Guy, 86, releases "The Blues Don't Lie" in September, and "he's still pushing the envelope of the blues."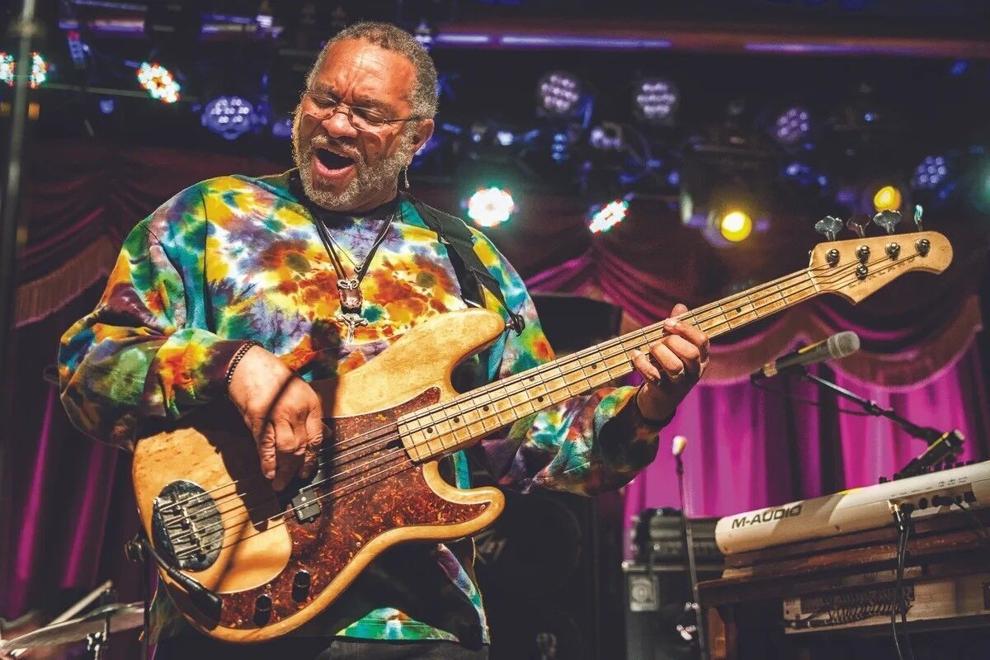 • George Porter Jr. & Dumpstaphunk Perform the Meters (5:15-6:30 pm, Washington Avenue Stage) is one Hansen won't miss. Bassist Porter hails from New Orleans band the Meters. Hansen says "so much of the music you'll be hearing on the stages wouldn't exist if the Meters hadn't come together. They took music that was obscure and made it mainstream. I think if you really want to know the foundation of funk, you gotta get to that set."
• John Scofield (4:45-5:45 pm, Big Top Stage) is up next for Hansen and speaks to his love for jazz improvisation where jazz meets rock. He'll follow that with Robert Glasper (7-8:15 pm, Washington Avenue Stage). He credits Glasper with releasing the most important album in hip-hop and R&B, "Black Radio" (2012).
• Before the festival ends with headliner Gary Clark Jr. (8:45-10 pm, Washington Avenue Stage)Hansen will see Ronnie Barrage with Quincy Troupe, Greg Osby, Eric Person, Lynne Fiddmont, Kelvyn Bell and more (7:45-9:15 pm, Big Top Stage), which he says pays homage to the masters. And it's going to show how deep St. Louis musicians are in our international music community. Every player on here has been a part of so many different records."
Music at the Intersection will also feature tributes to Tina Turner, Albert King, Henry Townsend and Coleman. R&B singer-producer Angela Winbush will be honored with the St. Andrews. Louis Legends Award just before Badu's performance.
Festival grounds are open 11 am-10 pm both days.
There will also be a Mural Market with local vendors, live street art, artists talks and more. "Yes Can Can: A Tribute to Allen Toussaint" is a pre-party Sept. 9 at the Grandel. A Sept. 10 afterparty, "Melee on the Mississippi," also at the Grandel, features a rap battle and a hash battle. Kandace Springs headlines another afterparty Sept. 10 at Ferring Jazz Bistro Sept. 10.
The Intersessions music conference precedes the festival, Sept. 8-9 at .Zack.
Music at the Intersection debuted with pandemic modifications in 2021.
"In a lot of ways, this is the first year of the festival," Hansen says. "Last year was about opening up and reengaging the public. This year it's a full festival experience, multidimensional. It's outdoors now and has all the elements you're looking for in a world-class festival."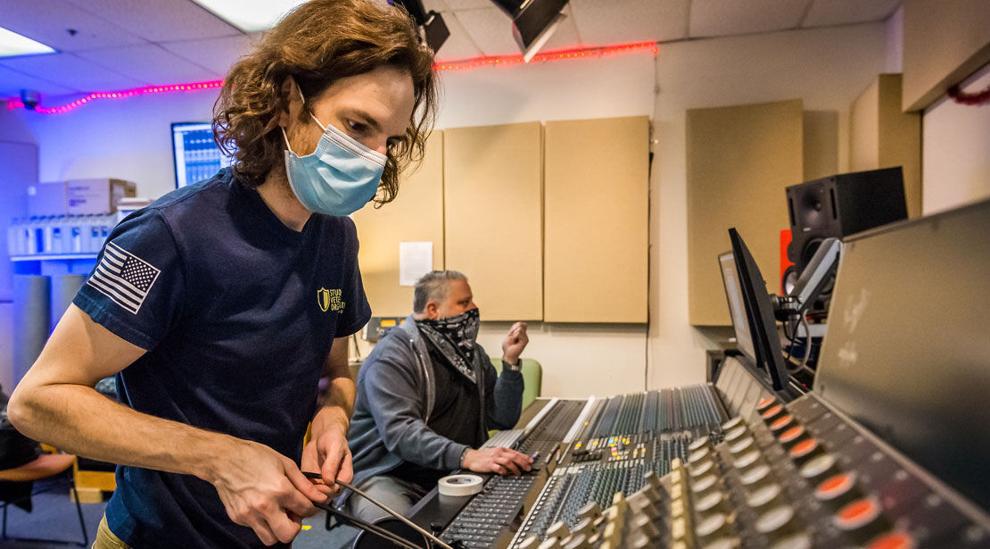 Intersessions will feature panels and workshops for up-and-coming artists as well as industry professionals.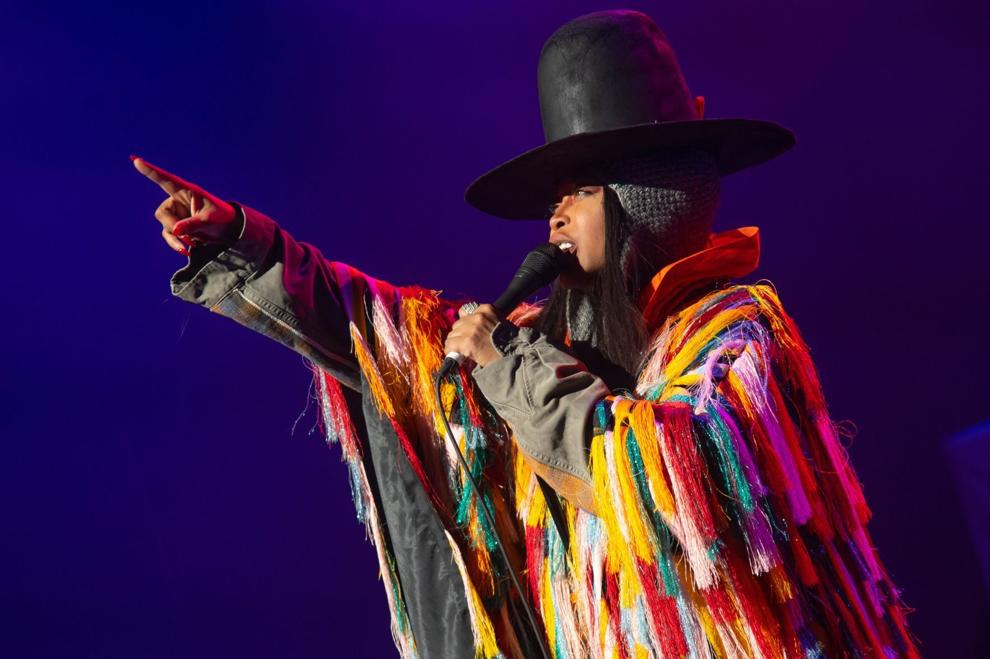 The second Music at the Intersection is Sept. 10-11, featuring more than 50 national and St. Louis acts.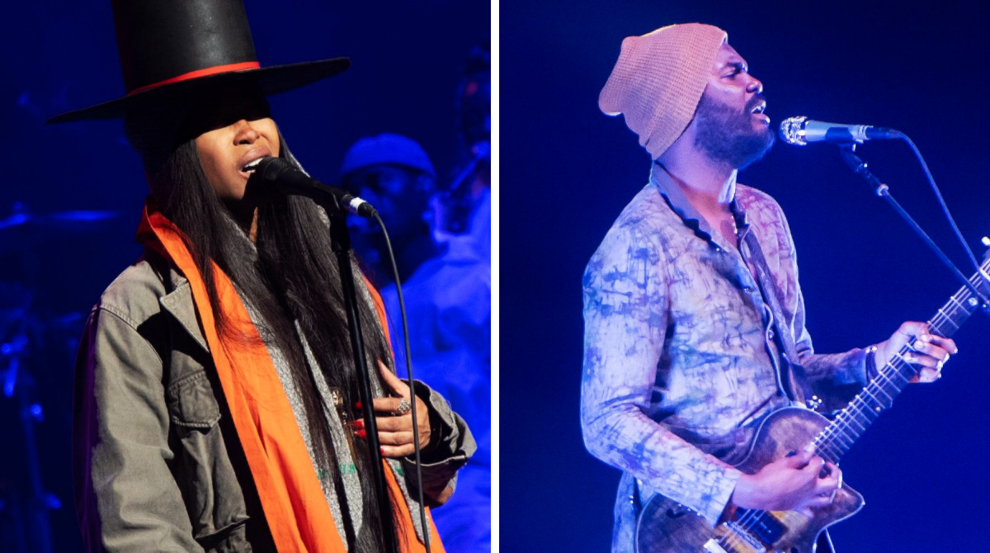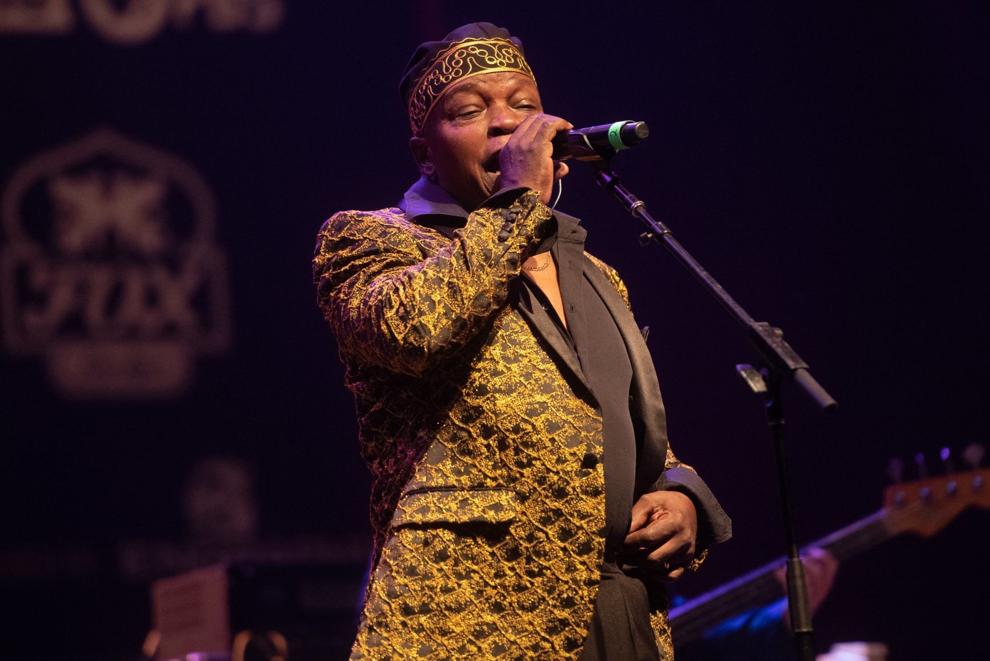 .