By Kasey Moore/whats-on-netflix.com
Welcome to your comprehensive look ahead at the new movies and shows coming to Netflix throughout May 2022. Below, we'll keep you updated on everything coming throughout the month whether that be shows, movies, specials, or games.
If you're just looking for the Netflix Originals, we've got an expanded preview of the Netflix Original movies and shows here.
For those unaware of how our coming soon posts work, we tend to publish our posts much sooner than other outlets to reflect the currently known titles coming up in the month to come. We will keep this updated (every other day if there are enough new titles) so keep it bookmarked. Netflix releases its official PR list in the third or fourth week of the month prior.
---
Full List of What's Coming to Netflix US in May 2022
Games Coming to Netflix in May 2022
Note: You can find an expanded list of the games coming to Netflix in May here.
Dragon Up – East Side Games – An evil wizard has tried to banish all the dragons from the kingdom, but one egg remains!
Exploding Kittens – Mobile card game.
Moonlighter – Digital Sun Games – Mobile RPG.
---
Weekly Episodes Coming to Netflix in May 2022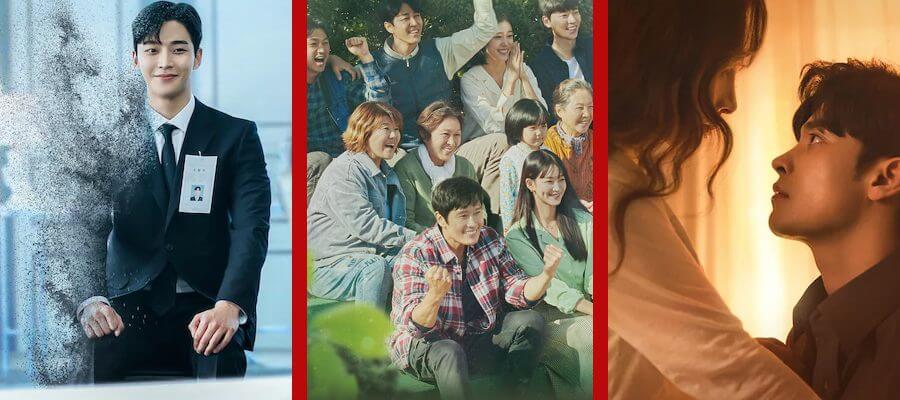 Green Mother's Club (Season 1) N – New episodes Wednesdays and Thursdays.
Jump Like A Witch (Season 1) – New episodes Tuesdays.
Love ft. Marriage and Divorce (Season 3) N – Final episode on May 1st.
My Liberation Notes (Season 1) N – New episodes on May 1st, 7th, and 8th.
Our Blues (Season 1) N – New episodes on Saturdays and Sundays.
The Gentlemen's League – New episodes Sundays
Tomorrow (Season 1) N – New episodes Friday and Saturday.
---
What's Coming to Netflix on May 1st
3 Ninjas: Kick Back (1994) – Young martial artists face their grandfather's foes when they accompany him to Japan to deliver a priceless dagger.

40-Love (2021) — Tennis rom-com starring Katerina Tannenbaum and Tommy Flanagan. Netflix SVOD debut.
42 (2013) — Chadwick Boseman stars in this sports biopic, Jackie Robinson.
A Man Wanted Egyptian romantic comedy.
A River Runs Through It (1992) – Robert Redford's beloved movie about two young boys growing up in remote Montana.
Are You the One? (Season 6) Reality series.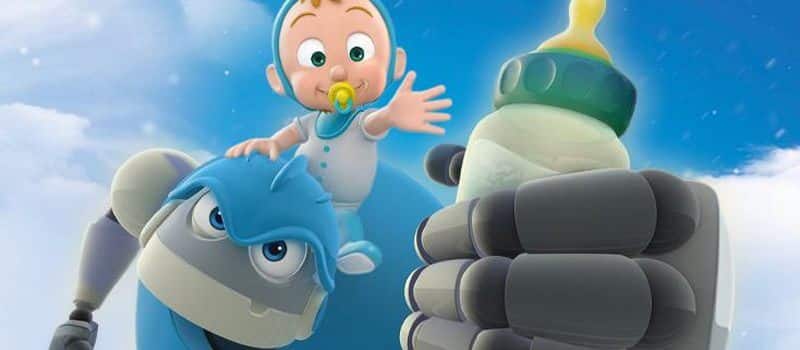 Arpo (Season 1) – MoonBug Entertainment (the team behind CoComelon) produces this series about a military super-robot named ARPO who is tasked with taking care of a precocious baby.
Blippi Wonders (Season 1) – Animated version of the Blippi series.
Corpse Bride (2005) – Animated Tim Burton movie.
Crazy, Stupid, Love. (2011) — Steve Carrell and Ryan Reynolds star in this rom-com.
Den of Thieves (2018) – Action drama about a bank heist that seems impossible to pull off.
Dirty Harry (1971) Clint Eastwood crime-thriller.
Empire State (2013) — Dwayne Johnson, Emma Roberts, and Liams Hemsworth feature in this action-packed crime-thriller.
Forrest Gump (1994) – Tom Hanks put in a career of a lifetime in this drama.
Harold & Kumar Go to White Castle (2004) – Comedy starring John Cho and Kal Penn.
Hello, My Name Is Doris (2015) – Michael Showalter directs this romantic comedy about a self-help seminar inspiring a woman to romantically pursue a much younger co-worker.
Jackass Movie Collection:

Jackass: The Movie
Jackass 2.5
Jackass 3.5

John Q (2002) – Denzel Washington led thriller.
Kedibone (2020) – South African drama about a girl paying for her education by being an "it girl".
Menace II Society (1993) – A young street hustler attempts to escape the rigors and temptations of the ghetto in a quest for a better life.
Once Upon a Time in America (1984) – Robert De Niro stars in this gangster crime drama.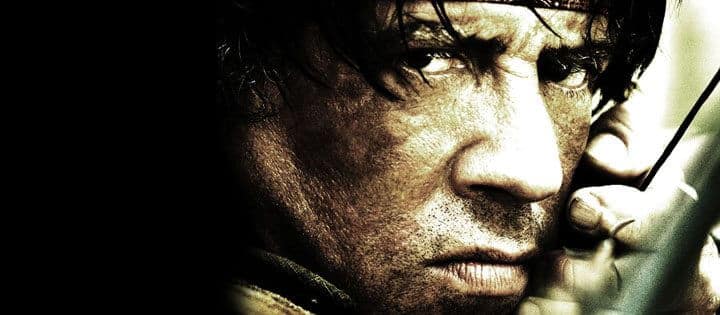 Rambo (2008) – Directing and starring Stallone, this very good reboot sees him playing the classic role of Rambo.
Rambo: Last Blood (2019) – Sylvester Stallone returns in this sequel that sees his character heading out for one final mission.
Road to Perdition (2002) – Sam Mendes directs this crime thriller about a mob enforcer's son having to take to the road after witnessing a murder.
Seven Years in Tibet (1997) — Brad Pitt leads this biopic on Heinrich Harrer.
Soul Surfer (2011) – Biopic on Bethany Hamilton overcoming all odds.
Summerland (2020) — Jessica Swale directs this World War 2 romance movie about an Englishwoman opening her heart to an evacuee. Stars Gemma Arterton and Gugu Mbatha-Raw.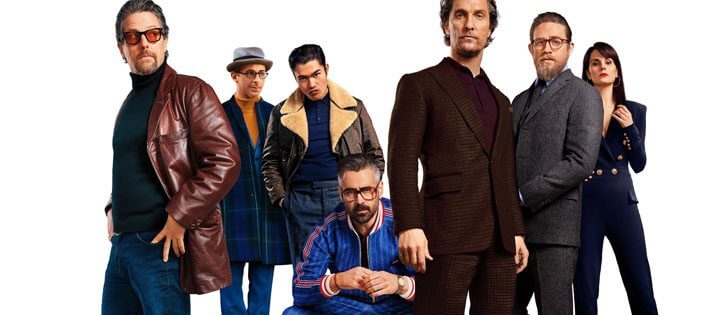 The Gentlemen (2019) – Guy Ritchie directs this British action-comedy about a man looking to sell his cannabis empire. Stars Hugh Grant, Matthew McConaughey, Colin Farrell, and Jeremy Strong. The movie is also reportedly getting a series adaptation on Netflix too.
The Lake House (2006) — Keanu Reeves and Sandra Bullock lead this romance movie.
The Trial of Adolf Eichmann (1997) – a French documentary following the events of the court case against a man significant in the Holocaust.
Transformers: Cyberverse (Season 3) – Kids cartoon.
US Marshals (1998) – All-star cast comes together for this action crime thriller.
When Harry Met Sally (1989) — Rom-com starring Billy Crystal.
War of the Worlds (2005) – Tom Cruise stars in what we believe is still the best adaptation of the War of the Worlds. Sees a violent alien race take over the Earth.
You've Got Mail (1998) — Meg Ryan and Tom Hanks co-star in this rom-com.
---
What's Coming to Netflix on May 2nd
Octonauts: Above & Beyond (Season 2) N Kids animated series from Brown Bag and Silvergate Media.
---
What's Coming to Netflix on May 3rd
Hold Your Breath: The Ice Dive (2022) N — Follow free diver Johanna Nordblad in this documentary as she attempts to break the world record for distance traveled under the ice with one breath.
.