Three St. Louis natives are behind a new Bounce TV dramedy that takes a fresh, overdue look at the Black, male experience.
"Johnson," which debuted Aug. 1, is executive produced by Cedric the Entertainer (Cedric Antonio Kyles), Eric Rhone and Reesha Archibald, all of St. Louis.
The show centers on four best friends in Atlanta who share a last name, Johnson, but are not related. They met during roll call in grade school and immediately bonded.
The friends are portrayed by Thomas Q. Jones (creator, executive producer), Deji LaRay (executive producer), Derrex Brady and Philip Smithey. Comedians DL Hughley and Earthquake also appear.
Rhone says the show aims, among other things, to give an honest, humanizing portrayal of Black men in America while "going against all the stereotypes that have been placed upon us in the American experience. We're not monolithic — we're not all gangstas, cool daddys, players, or womanizers. Most of us are normal guys trying to better our community and better ourselves."
He and Cedric the Entertainer, star of "The Neighborhood," are longtime friends and business partners.
"The show is an opportunity to understand Black men as people, not seen as aggressive and all the stereotypical things you want to put on us," Rhone says. "We're just like everybody else. We love our community, our wives, our spouses, our family, our friends, we care about those things."
He says most stories told about Black men are negative, though "Johnson" allows them to tell their own narrative.
"This is our telling our story our way without a Hollywood angle from the networks that don't understand our story," Rhone says.
Archibald says the series depicts "the real brothers out here every day the way they are versus how other races think they are."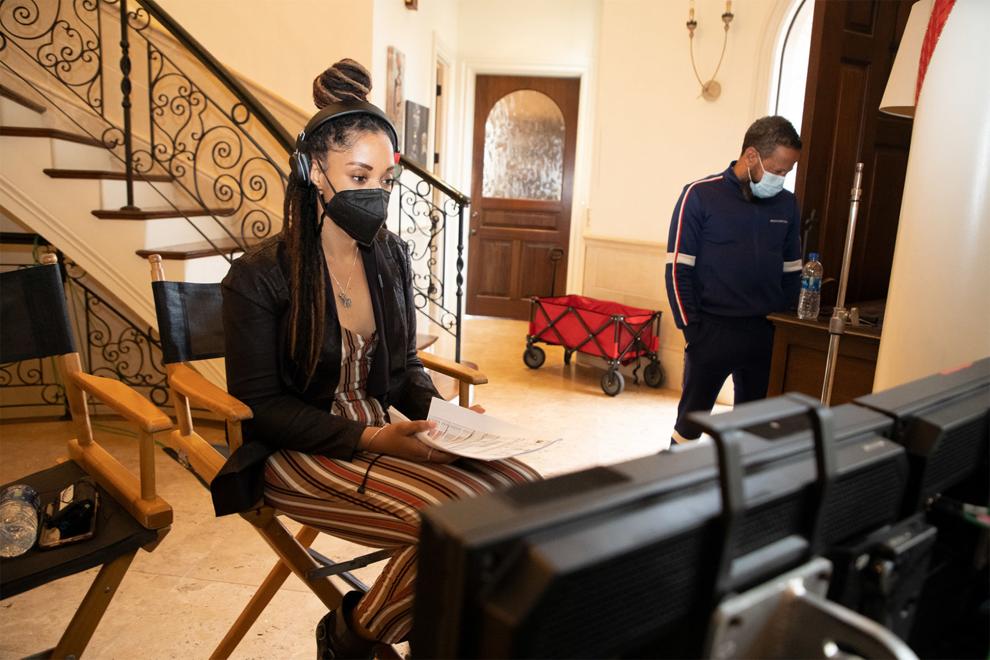 "Johnson" has been described as a male version of "Insecure," but Archibald challenges that comparison. "It's more grounded, and it's very intentional about giving the Black, male point of view and the Black, female point of view. And it's very responsible with the content."
She says "Johnson" is more similar to the movies "The Brothers" and "The Best Man," showcasing when the camaraderie and layers black men have.
Tyler Perry's "Bruh," airing on BET+ and centering on a group of Black, male friends, is in its second season.
"Tyler Perry is great," Rhone says. "I love all his work. This show is written from a different perspective. It forensically goes into the relationships. It's not just quick-hitting. It's character development, real things being shared."
Rhone was more interested in bringing "Johnson" to Bounce TV than in trying to sell it to a larger network. He knew David Hudson, the network's programming head, would understand "Johnson."
"When I pitched this to him, he got it immediately," Rhone says. "There wasn't a learning curve. When dealing with CBS, there are cultural things they may not understand. You have to break it down. It's not just about race. It's about understanding the culture."
Archibald adds that other platforms tend to go with what's safe and "don't know what it means to have four Black men not kill each other."
Fresh faces and unknown talent were chosen for most roles, on camera and off. It was all about giving people breaks.
"When Cedric and I first went to Hollywood, it was about pulling people up," Rhone says. "And not just saying it but doing it."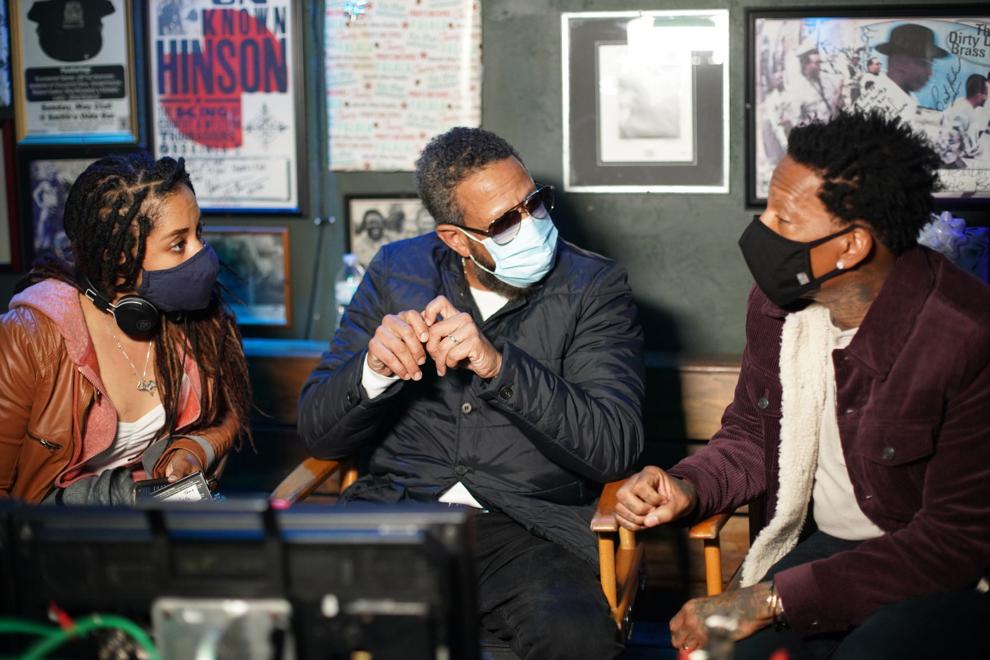 Hughley, already well known, was also added to the cast. He and Rhone have known each other for 30 years. Hughley and Cedric the Entertainer are famously known as the Original Kings of Comedy.
"I called DL and sent him a teaser, and he said he was all in," Rhone says. "He plays the uncle of Thomas Jones, and he's that senior voice in your head giving guidance."
Archibald says Jones brought the idea for "Johnson" to her in late 2019. Over loud music at a Los Angeles lounge, she says, "he was showing me this on my phone, telling me what was happening. I said, 'OMG, please send this to me. This reminds me of people in my family, my brother, my father, cousins, play cousins, situationships.""
Production started in October and wrapped in February.
Rhone figures Hollywood is such a copycat town that "Johnson" could pave the way for other productions "by us, for us."
Archibald has known Rhone and his wife for about 15 years. Before she left St. Louis to act and sing in Los Angeles, Archibald decided one day she would work with Rhone.
"I didn't know what that meant, but I knew he was in entertainment, and I was about to embark on LA," says Archibald, who was part of the choir for Kanye West's Grammy-winning album "Jesus Is King." "I never thought about producing."
She joined A Bird & A Bear Entertainment in 2018 and also works with producer-writer Cheo Hodari Coker.
Rhone is gearing up for Cedric the Entertainer's Sept. 19 debut as Emmys host.
What "Johnson" • When 7 pm Sundays, starting with two episodes Aug. 1 • Where Bounce TV • More info bouncetv.com/johnson
.