Richie Rich (1994)
What kid hasn't dreamed of having their own personal McDonald's in their house? Or a rollercoaster in their backyard? Or their own science lab? Or their face on Mt. Everest? Macaulay Culkin (in his final role as a child actor) stars as Richie Rich, "the world's richest boy," a kid born with a literal silver spoon who has it all…except real friends to play with.
Based on the Harvey comics from the 1950s, the film directed by Donald Petrie (Mystic Pizza, Miss Congeniality) puts Culkin in another Home Alone-esque situation with equally hilarious results. Best of all, the adult cast consisting of Jonathan Hyde, Edward Herrmann, Christine Ebersole, and John Larroquette are all having a heck of a time, too. It's zany fun, with a heartwarming central message. Even if you've outgrown this trademark '90s romp, your kids will probably love it. – JS
Available on Netflix in the US and UK.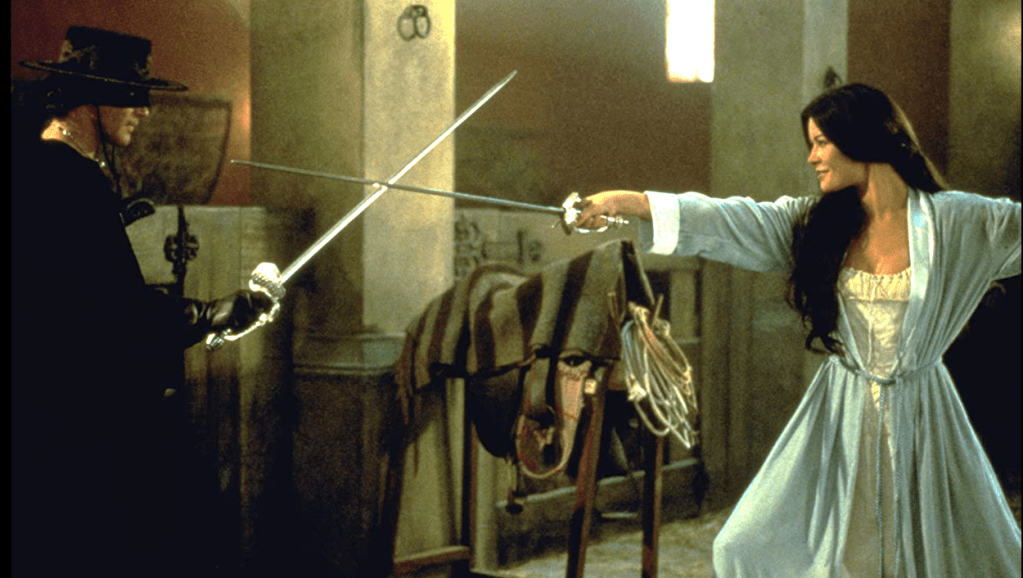 The Mask of Zorro (1998)
A young, handsome Antonio Banderas as a swashbuckling pulp hero! An elegant Anthony Hopkins as his sword-fighting mentor! Catherine Zeta-Jones as a noble woman with a mysterious past tied to the legendary folk hero Zorro! Fresh off blockbuster success, Martin Campbell's 1998 Zorro adaptation is just as action-packed as 1995's GoldenEye, but with a bit more romance and gallantry. It also features a majestic score by James Horner that will transport you back to old Hollywood. Yes, this movie has an old-school sensibility but with a few modern flourishes and a playfulness that will remind you why you fell in love with cinema in the first place. This one's good for the whole family. – JS
Available on Netflix in the US.
Big Fish (2003)
All children wonder at one point or another who their parents were before they were parents. Well, Edward Bloom's life story is more incredible than most. Meanwhile, Will Bloom (Billy Crudup) struggles to come to terms with his dying father and the tall tales he spins about his past, fantasies so ludicrous that at first glance they seem to distort all reality. But these made-up recollections about the witches, giants, werewolves, and circus attractions of a magical Deep South also prove to be excellent fodder for one of Tim Burton's best movies of the 2000s, and Ewan McGregor and Albert Finney shine as the adventurous Edward . While it's admittedly a bit sad, this fantasy film ultimately proves to be about love itself, especially after Wills that Edward's stories discover aren't quite as fantastic as they first appear. What's more feel-good than that? – JS