Is there a scarier horror movie setting than a haunted house? So much is here: spirits who have unfinished business, characters who have no idea what's going on, and someone who wants to investigate (and, naturally, a few people who are skeptical). But even though this is often the perfect locations for a scary story, not every film set in a house with ghosts is as frightening as it should be.
Over the past few decades, there have been plenty of haunted haunted house horror films, but only a few stick out as having well-crafted scripts and moments. There are a few movies that follow the basic formula of this subgenre but they're all missing something.
RELATED: 5 New Horror Movies Fans Might Have Missed
Cold Creek Manor has a star-studded cast and a premise that fans have seen before: the Tilson family moves into a mansion in the country. Leah (Sharon Stone) and Cooper Tilson (Dennis Quaid) think that this will be the perfect place to raise their kids Jesse (Ryan Wilson) and Kristen (Kristen Stewart). The only problem? Dale Massie (Stephen Dorff) used to live there, and oh yeah, he's just come out of prison. But the Tilsons shouldn't worry because Dale seems sweet.
Unlike other movies starring Kristen Stewart, this one doesn't show off her acting skills very well, as she isn't given a lot of opportunity to prove her talent. The movie is flat and it takes a long time for anything to happen, and it's obvious from the start that Dale is meant to be the villain here. When a movie makes the "bad guy" that clear, fans wish that there would be more real clues and red herrings.
Kristen Stewart also stars in The Messengers which is one of the worst horror movies from the 2000s. The plot is actually very similar to Cold Creek Manor's: the Soloman family moves into a country home that is clearly haunted. A man named John (John Corbett) pretends to be nice and helpful but is actually evil and a threat to the family's lives.
This is a very generic and typical haunted house movie, and no new elements are brought into the story, so horror fans won't be scared. After a while, fans will grow tired of watching the Solomans constantly cower in fear whether inside their house or hanging out on their vast land, wondering what's going to happen.
Guillermo del Toro wrote the script for this movie, but it doesn't do much to distinguish itself from other scary films about haunted houses. Sally Hurst (Bailee Madison) begins living with her dad Alex (Guy Pearse) and his girlfriend Kim (Katie Holmes). All the typical tropes are here: Sally hates Kim and doesn't want her father's attention to be elsewhere. Sally can also tell that something is off with this house.
Sally soon finds that there are creatures in the basement, and by the time this happens, the movie feels like anything but a unique haunted house movie. The pace is too slow to be terrifying and Sally isn't given much personality, so she feels like she could be any young girl who is put in a situation that she doesn't want to be in.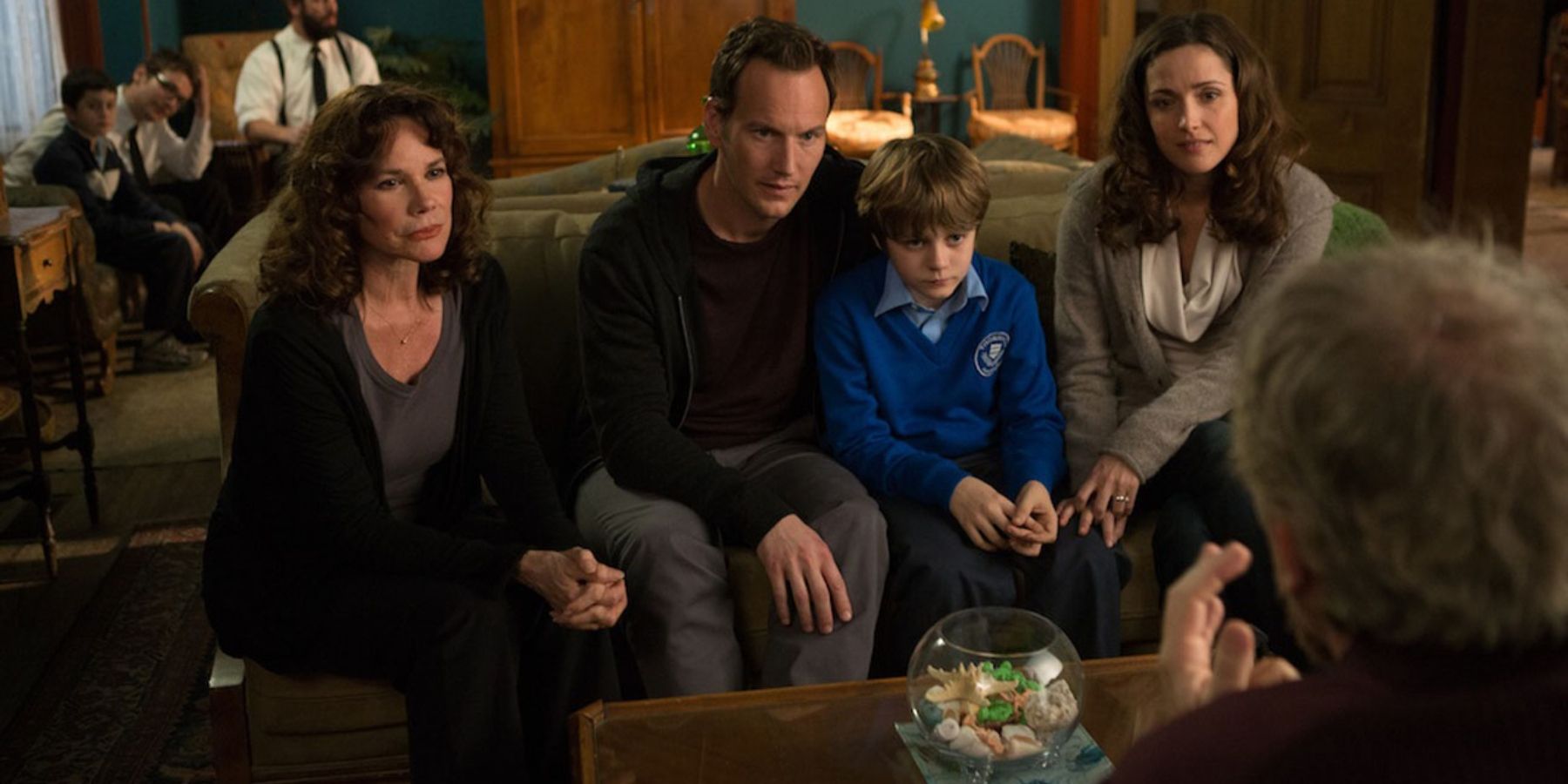 Josh (Patrick Wilson) and Renai Lambert (Rose Byrne) are back in this sequel which doesn't measure up to the horrors of the original. The couple begins living in Josh's mom Lorraine Lambert's (Barbara Hershey) house, which is haunted, to say the least.
The movie has some hallmarks of ghost stories: Josh becomes possessed, things go bump in the night. But while the first film is one of the best haunted house horror movies, Insidious: Chapter 2 isn't scary because audiences are used to this world and nothing is all that surprising. The other films in the Conjuring universe are much better bets, especially the Annabelle movies which have some of the scariest dolls in horror movies.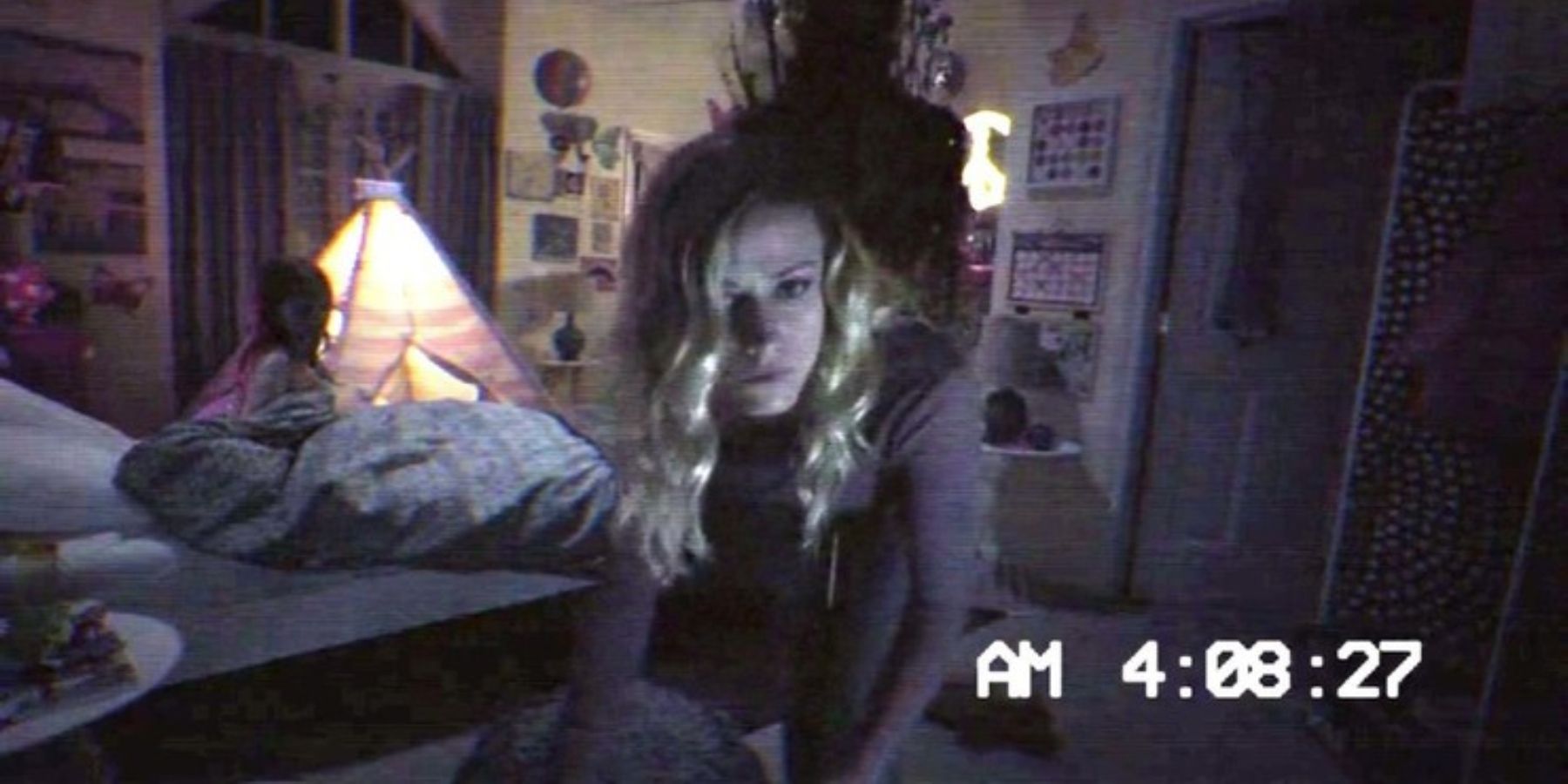 The Paranormal Activity franchise will be rebooted and like the brilliant marketing of The Blair Witch Projectthese movies have created a lot of buzz since the first one was released in 2007. The original movie kickstarted Blumhouse Productions, but the 2015 movie isn't the most interesting one.
This time, Ryan (Chris J. Murray) and Emily Fleege (Brit Shaw) are dealing with ghosts in the house that they share with their young daughter Leila (Ivy George). This falls into the category of overrated found footage horror movies as it doesn't have any shocks for horror fans. By this point in the franchise, fans are used to seeing middle-of-the-night videos of strange happenings.
NEXT: Why Critics are Wrong About Paranormal Activity: Next of Kin
8 Meta Horror Movies To Watch If You Love The Scream Movies
Read Next
About The Author